El Paso Wedding Planning

El Paso Weddings & Events
Angie's Floral Designs is an event and destination wedding planner that works intimately with clients to create special events that truly represent their unique taste and style, both in El Paso + Austin, as well as worldwide. From concept to execution, Angie's Floral Designs' event planners apply their impeccable taste and effortless style to each event, making them perfect down to the finest details.

Book Your Wedding Planning Today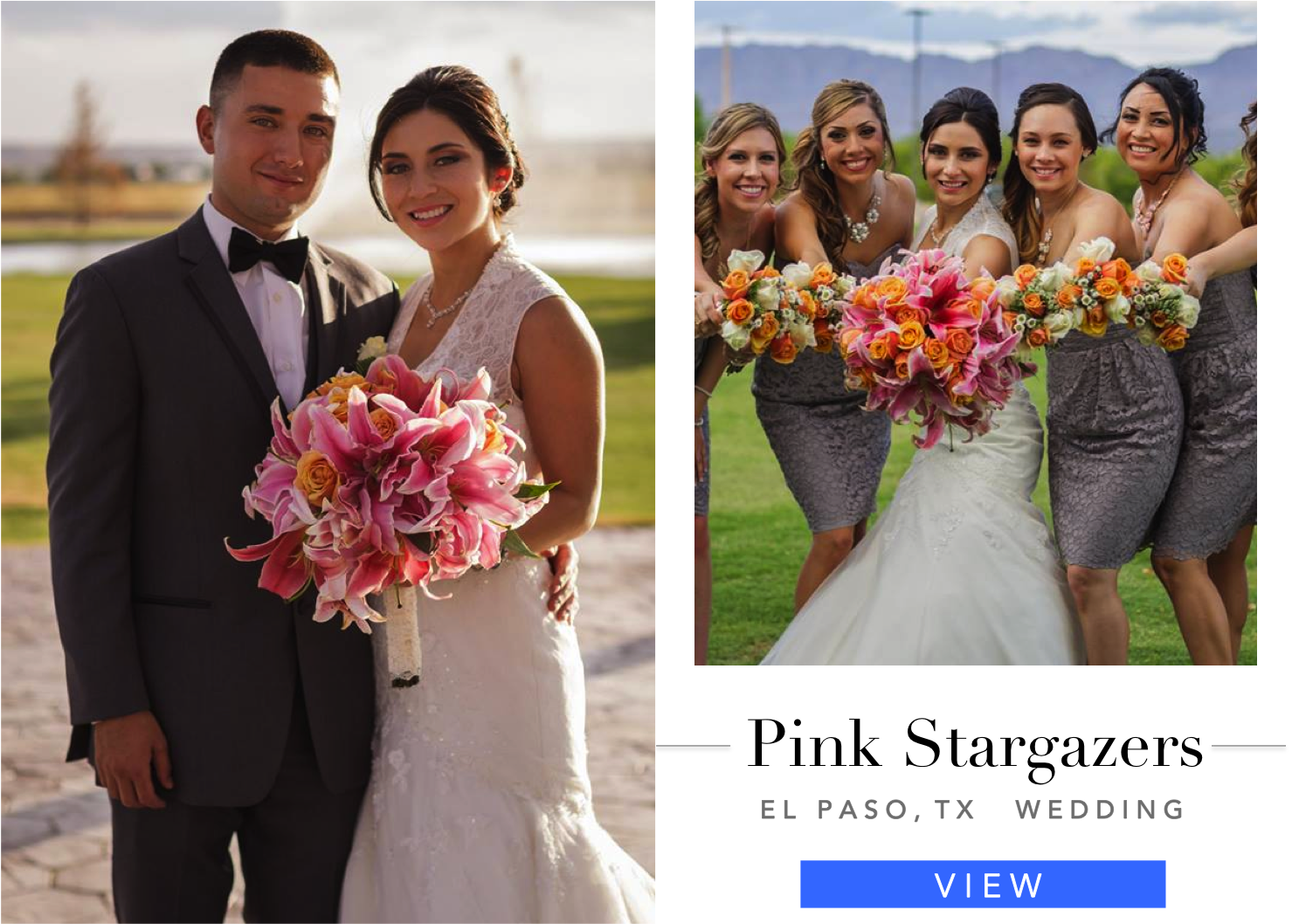 El Paso's Leading Design Studio
Angie's Floral Designs is the new stylish and sophisticated online florist experience. Angie's vision is to uniquely service the mass-affluent social cultivator looking for superior style in floral arrangements, weddings and corporate events.

Order here.

Angie's Floral Designs combines vitality and care to deliver an experience of true luxury moments. Angie's Floral Designs specializes in creating and delivering curated bouquets of the highest quality flowers, in custom designed signature vases, delivered direct to the consumer.

CONTACT US
Angie's Floral Designs
Palm Court Center
6521 North Mesa Street
El Paso Texas, 79912

Flower Orders, Appointments + Weddings:
(915) 845-6303 | (915) 845-6302

Same Day Delivery, 7 Days A Week.
Business Lines stay open until 8 PM, Monday - Sunday.
Questions, comments or concerns about floral orders? Email us at customerservice@angiesfloraldesigns.com
For Corporate & Social Events, email Rudolph: rudolph@angiesfloraldesigns.com
For Weddings & Destination Events, email Donovan: antonio@angiesfloraldesigns.com
For general information please email our Design Manager, Mark: customerservice@angiesfloraldesigns.com