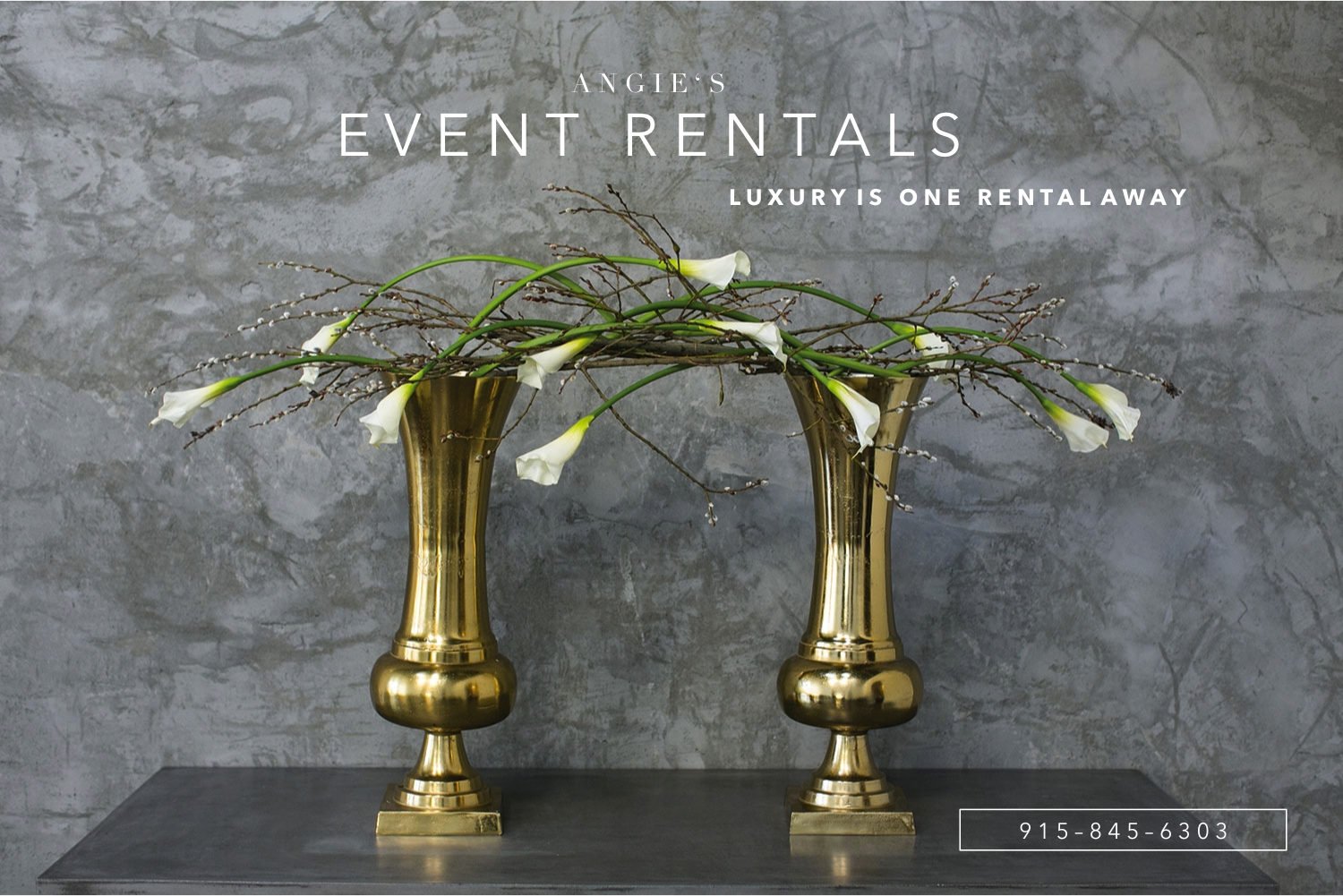 Wedding + Event Rentals: Angie's Floral Designs specializes in providing high-fashion wedding rentals, decoration and installation for corporate events for commercial and institutional ceremonies, galas, red carpet events, cocktail hours, receptions, annual banquets, and holiday parties. Leader and pioneer in the event and wedding rentals industry, Angie's Floral Designs established the sector of the special event industry in the West-side region and the Greater El Paso area.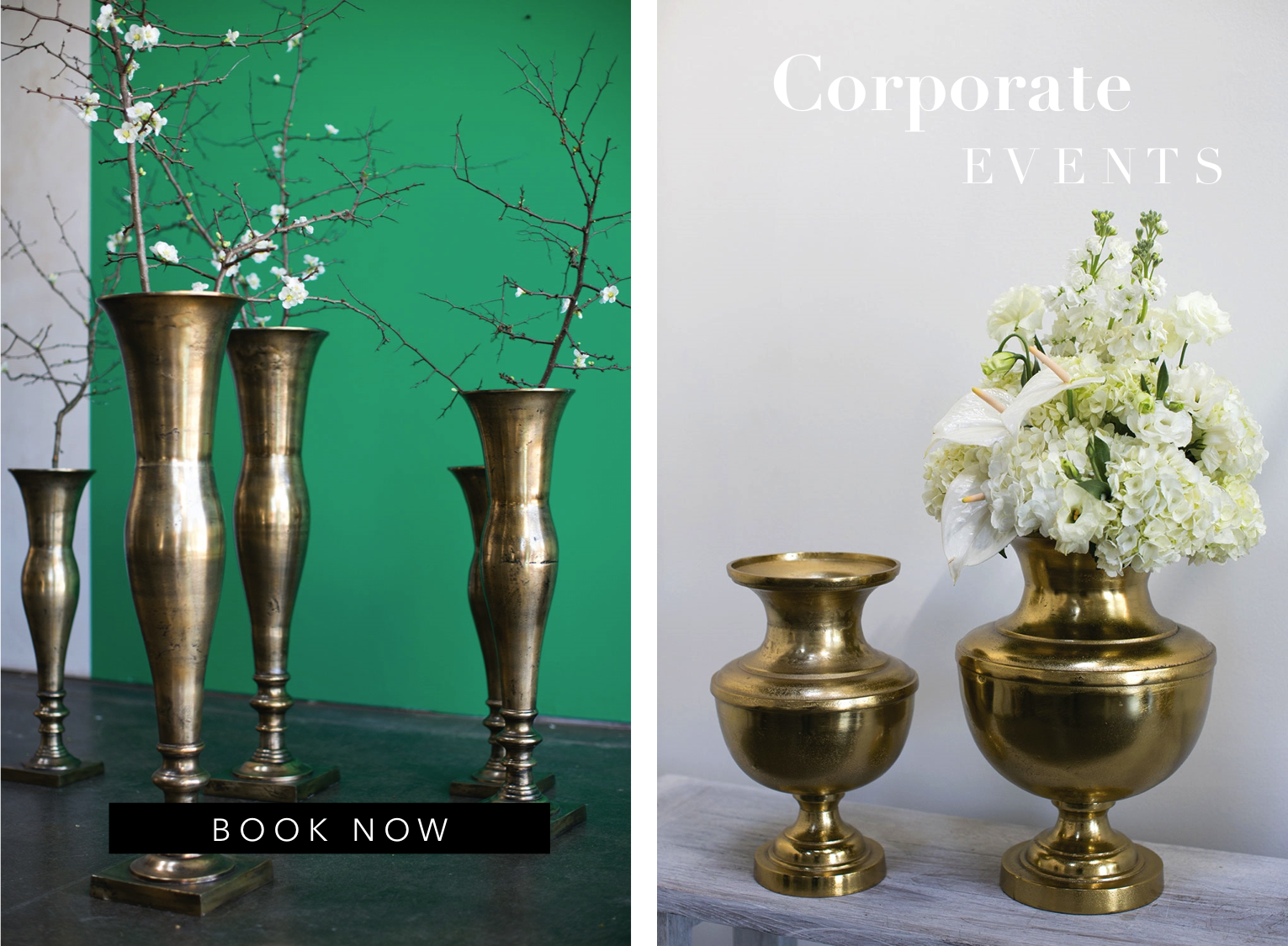 We have more than 1,000+ event items from you to choose from our catalog with incredible pricing and installation included. Angie's Floral Designs specializes in event and destination weddings + events and designs events in El Paso, Las Cruces, Santa Fe, Marfa, Austin, Dallas, San Antonio, and the Houston area, to name a few.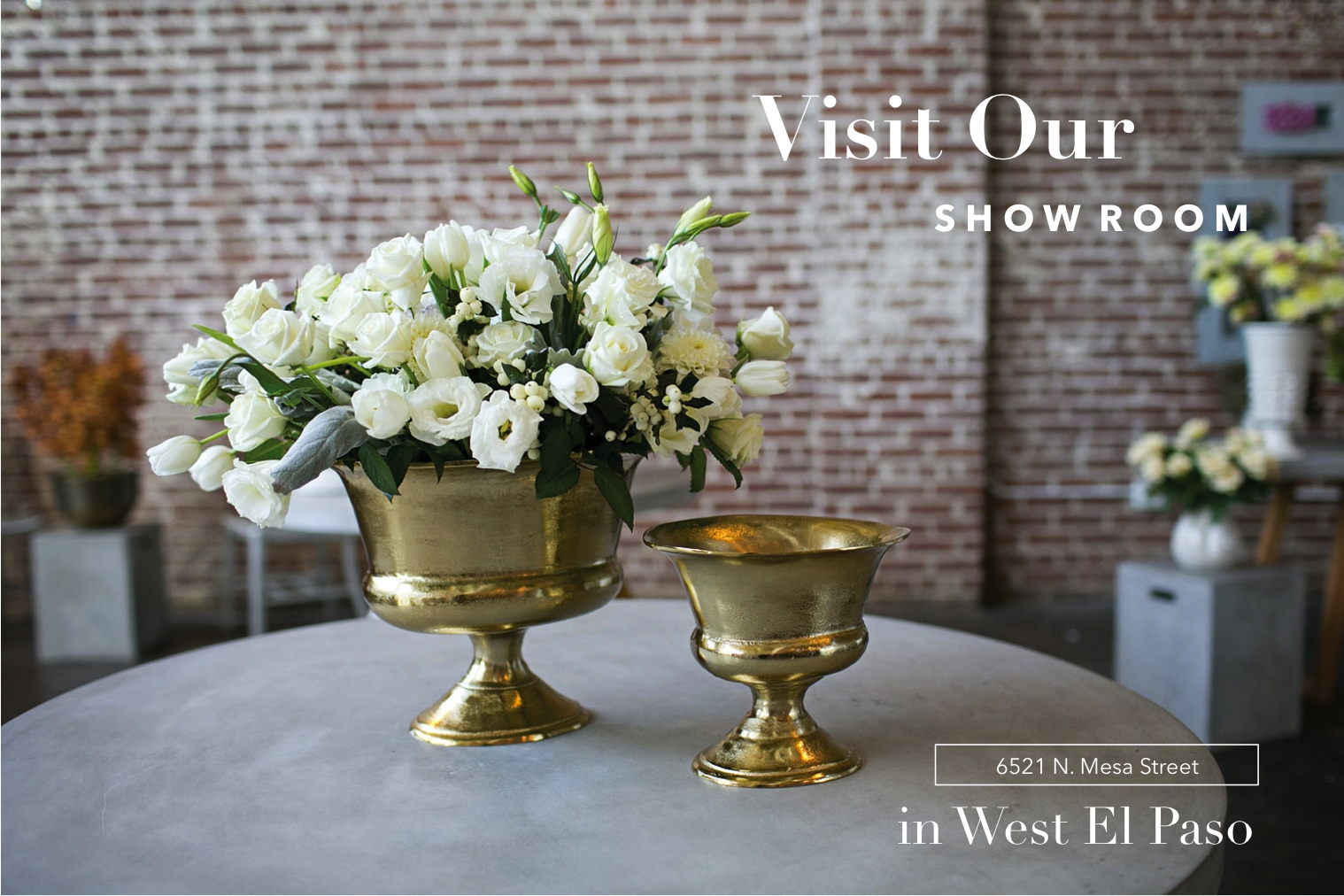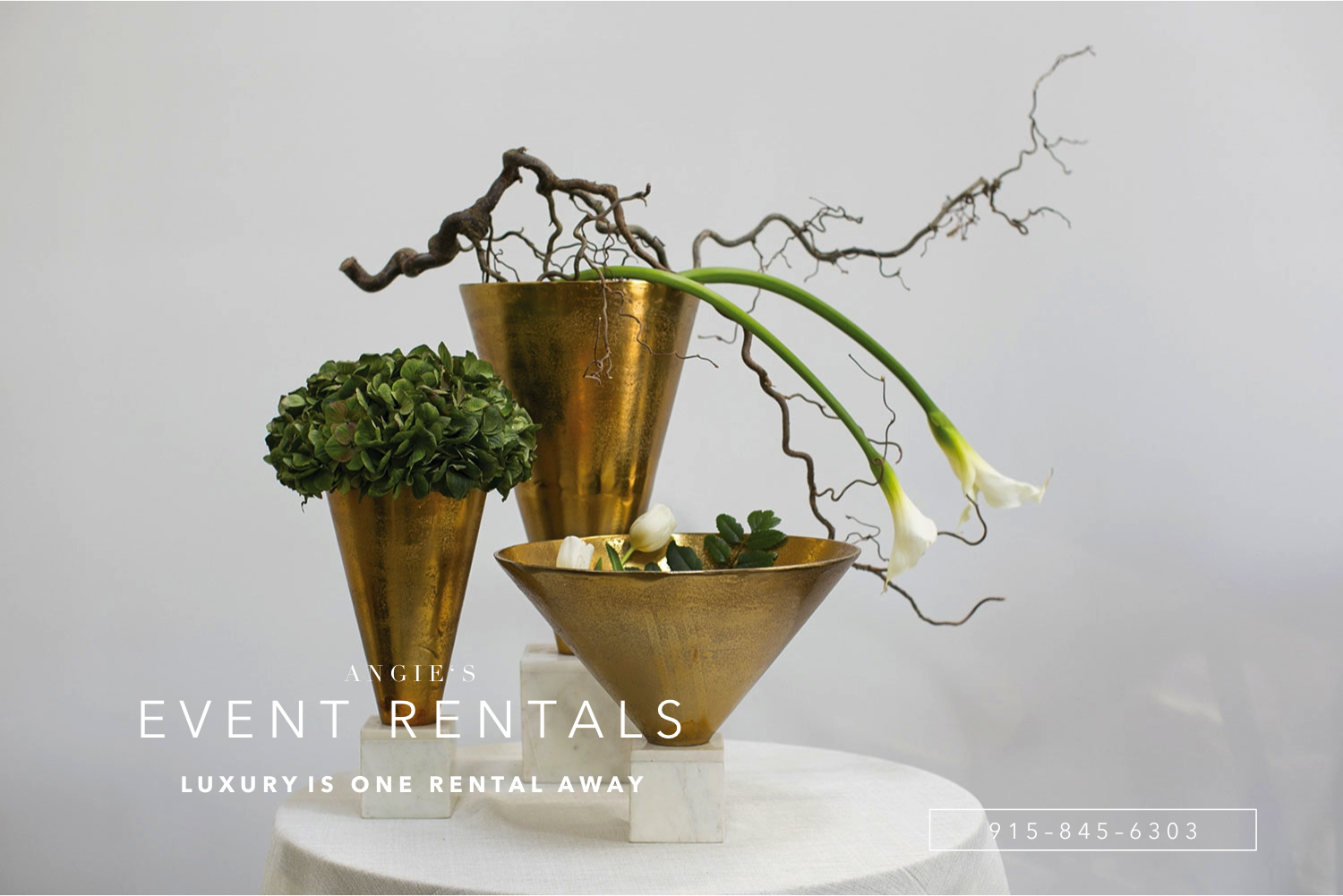 Whether you are flying in to put up a show, or hosting an event, the professional designers at Angie's Floral Designs can dream and work with you to create your concept in mind. Book your Event Rental Consultation here.
CONTACT US
Angie's Floral Designs
Palm Court Center
6521 North Mesa Street
El Paso Texas, 79912

Flower Orders, Appointments + Weddings:
(915) 845-6303 | (915) 845-6302

Same Day Delivery, 7 Days A Week.
Business Lines stay open until 8 PM, Monday - Sunday.
Questions, comments or concerns about floral orders? Email us at customerservice@angiesfloraldesigns.com