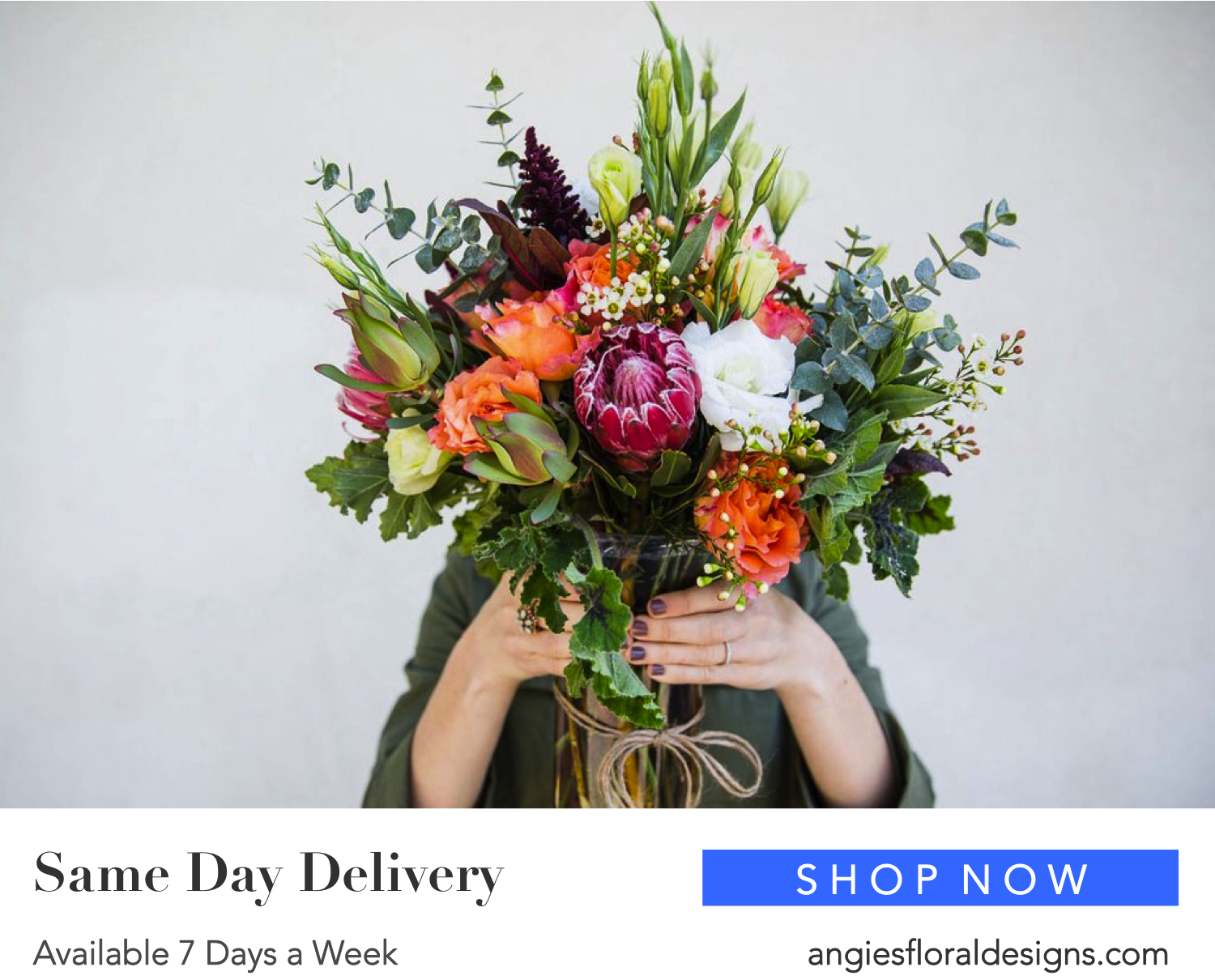 Angie's Floral Designs offers Same Day Delivery for El Paso Flower Delivery, 7 days a week when you shop online with El Paso's Leading Florist.
Angie's Floral Designs is the new stylish and sophisticated online florist experience. Angie's vision is to uniquely service the mass-affluent social cultivator looking for superior style in floral arrangements, weddings and corporate events.
Order here.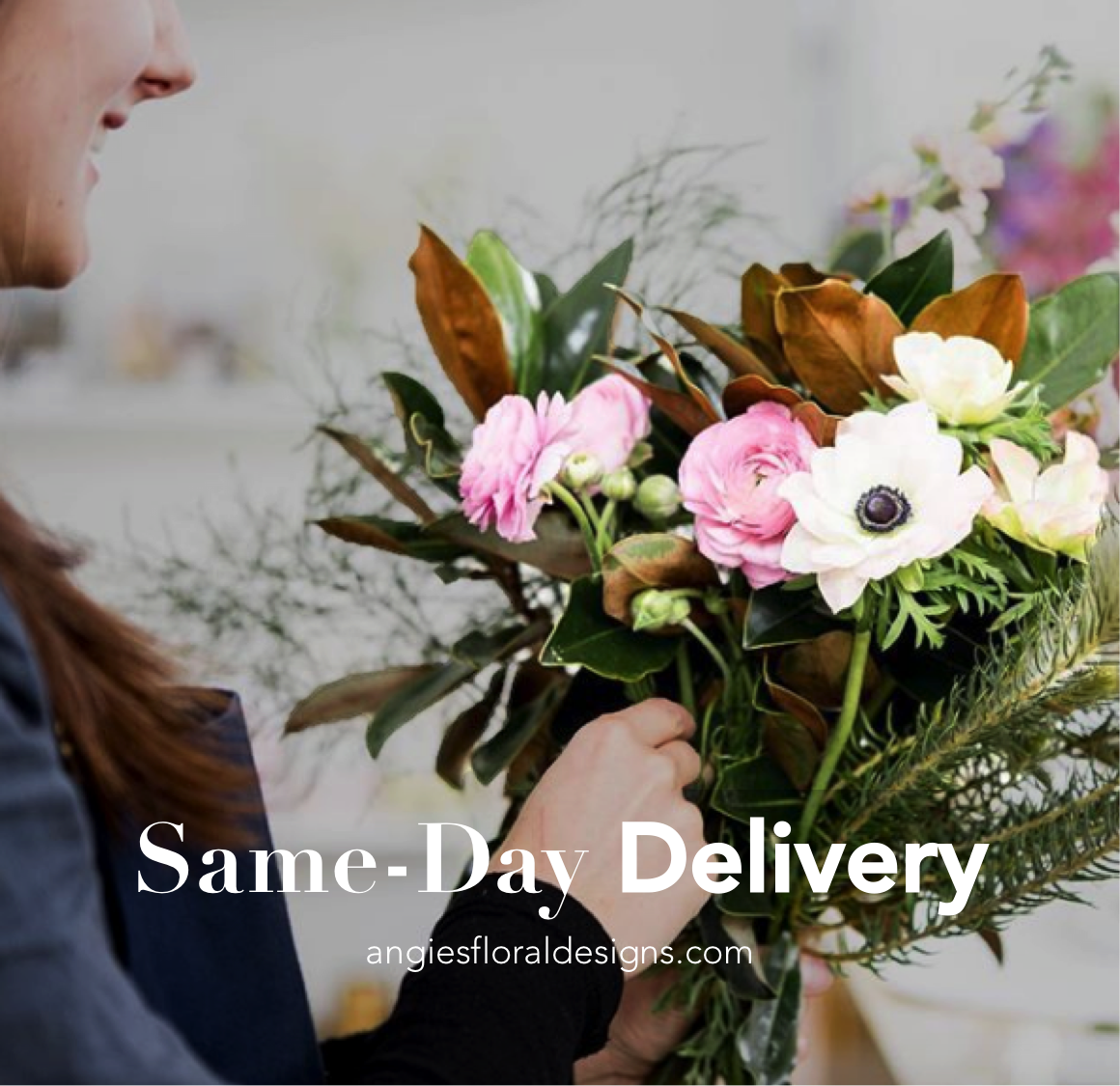 What's the perfect gift for any occasion? Fresh flowers from Angie's Floral Designs, your local florist in El Paso, TX! We offer all kinds of beautiful bouquets, from romantic and birthday flowers, to Valentine's Day or anniversary flowers – so you're sure to find the right gift for that special someone!
We also offer sympathy & funeral flowers or get well flowers to help you show how much you care. No matter what your taste or your budget, trust Angie's Floral Designs for professional floral delivery in El Paso. Whether you're looking for local flower delivery in El Paso or easy nationwide delivery, you can trust Angie's Floral Designs. Our professional florists fulfill orders via our website or over the phone for your convenience. We offer a wide variety of floral arrangements and gift baskets to fit your needs. Our expert florists can even create personalized gifts to make any occasion extra special. So if you're looking for the most beautiful, budget-friendly bouquets in El Paso, look no further than Angie's Floral Designs.